POLTI Vaporetto Eco Pro 3.0 Steam Cleaner (3000 Eco Pro Replacement)
The Polti Vaporetto Eco Pro 3.0 is the steam cleaner with a classic design and reliable performance. With steam output at 110 grams per minute, Vaporetto Eco Pro 3.0 is a steam cleaner that is particularly suitable for deep cleaning or special tasks like cleaning barbecues or tyre rims. Its large 2 litre boiler means you can clean for long periods of time without breaks. The included accessories make it possible to clean a number of surfaces: from floors to bathroom fixtures, from carpets to windows, from hobs to tile grouting, and don't forget sofas and mattresses.
High pressure boiler, up to 4.5 bar
Safety cap
Adjustable steam output up to 110 g/min
9 included accessories
Made in Italy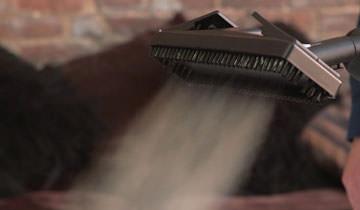 THE ADVANTAGE OF STEAM CLEANING
The strength of the steam created by a pressurised boiler makes it possible to deep clean the home, with less effort and in less time. The natural power of water, for a deep down clean, without using chemicals.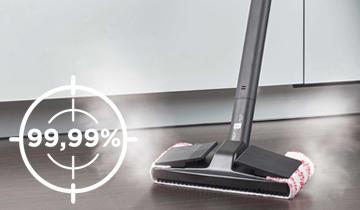 SAY GOODBYE TO ALLERGIES AND GERMS
The temperature of the steam allows it to kill dust mites, germs and bacteria found in the domestic environment. The result is a healthier home.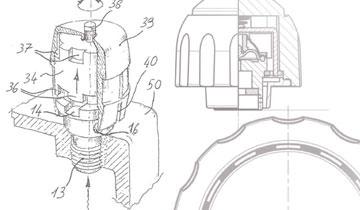 SECURE TECHNOLOGY
Vaporetto Eco Pro 3.0 has the traditional patented Polti safety cap, to guarantee the utmost safety during product use, preventing accidental steam exits.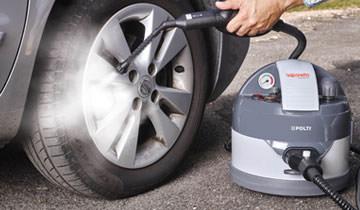 YOUR CAR, LIKE NEW
With Vaporetto Eco Pro 3.0 you can deep clean your car, using the various accessories provided: the window-cleaning brush for windows and windscreens, the small brush with sockette to steam clean the upholstery, and the concentrator and steam lance to clean the tyre rims and engine.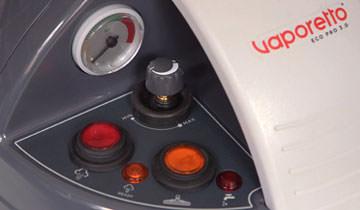 PERSONALISED CLEANING
Using the adjuster, select the quantity of steam delivered based on the surfaces to be cleaned and your own cleaning style.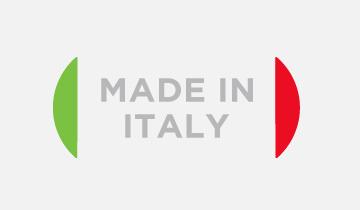 ACCESSORIES MADE IN ITALY
All the quality of Made in Italy is found in the accessories. The included accessories satisfy a multitude of cleaning needs, as they can handle various surfaces (tile, parquet, marble, ceramic, linoleum, windows, mirrors, crystal surfaces, hobs, sinks, taps, showers, bathroom fixtures, radiators, shutters, barbecues, cabinets, doors, garden furniture, curtains, plants and textiles).




STEAM CONCENTRATOR + BRUSH




KALSTOP ANTI-LIMESCALE PRODUCT


Working autonomy : 2 l
Dimensions (LxWxH): Ø 32 x 34 cm
Accessories included : 9
Adjustable steam output : Yes, up to 110 g/min
Boiler material : Stainless Steel
Brush Parking Unit : Yes
Weight : 4,9 kg
Max power : 2000 W
Operating reach : 8 m
Wheels included : Yes
Out of water signal : Yes
Child-safety steam lock : Yes
System : Pressurised boiler with safety cap
Steam ready indicator light : Yes
Heating time : 11 min
EAN : 8007411002052
Product code : PTGB0008